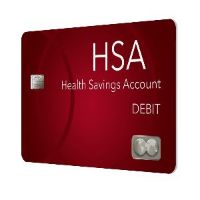 We now accept your HSA Cards
---
Save Money By Billing Your Own Insurance


How to Self File an Insurance Claim Form:
1.Contact your insurance plan to determine if low protein foods are covered.
2.Find out who the right person is in your insurance company that assists with special claims.
3.Be sure to get their direct-dial line.
4.Use the medical code S9435. Ask if they are covered and to what extent they are covered.
5.Ask if you need to obtain an in-network authorization as most companies are out of network. This can also be called a Gap Exception.
6.You should know of any co-payments, coinsurance payments or deductibles that have not been met on your plan.
7.If you insurance company covers low protein foods, you will need to obtain a prescription and letter of medical necessity from your provider and provide and submit that to your insurance company with your request for an authorization.
8.If you have a self-insured plan they are not mandated to reimburse for low protein foods or medical (metabolic) formulas.
9.You will need our NPI# 1770718025 and Tax ID# 812438654 to put on the health insurance claim form.
Your insurance company should have a health insurance claim form on their website.

An itemized bill and receipts. This is important. It will be filed along with the health insurance claim.

Make a copy of every single document you receive and put it into a file specifically marked for your claim
Check out the new Insurance Advocacy Pilot program. A part of the work of the

NPKUA

Affiliate Council. They will provide support for PKU adults and families who are encountering insurance coverage issues for formula or low-protein medical foods. They will take cases on a first-come, first-serve basis and then initiate a waiting list. Contact carol.rosario@

npkua

.org for more information.